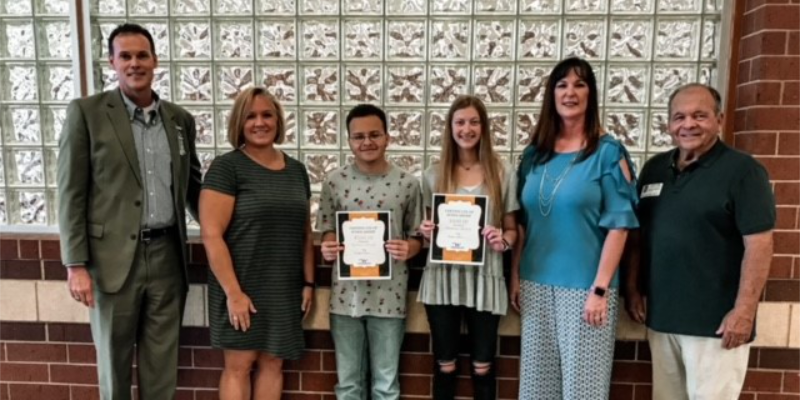 Chamber members were proud to present the annual Chamber Scholarship to two students at Whitehouse High School on May 18. Congratulations to Madison Brown and Le'Sean Woods!
The Chamber scholarship is awarded to students who will be pursuing a degree in business or a related field. Applications include information on their education, community service and a brief essay. Funds for the scholarship are raised throughout the year at Chamber events.
Congratulations to Madison and Le'Sean - we wish you much success as you continue your education.
Thank you to staff at Whitehouse High School for their help in distributing information about the scholarship, applications and coordinating presentation efforts.
Have a student who will be a Senior soon? Have them check with the school counselor in the Spring semester for applications their Senior year.